If you want to see the complete photo-report by Volker Wiegmann - Germany, Click here
The hotel, Club I Pini, in Lido di Camaiore (Tuscany), location of the IV Meeting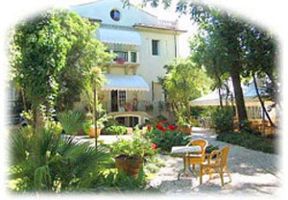 The special certificate issued for the IV Meeting, with the signatures of all the participants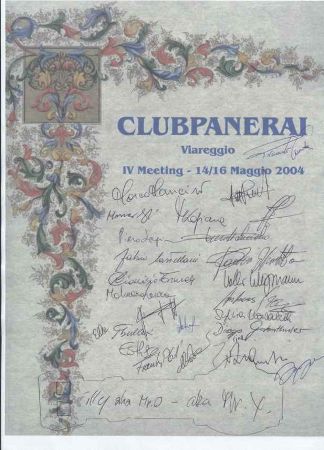 The places of the IV Meeting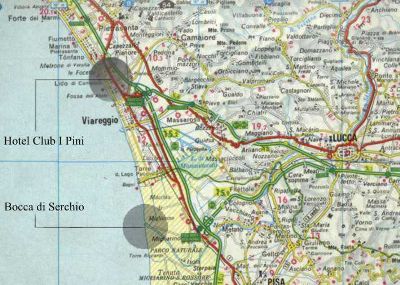 The most significant photo of the IV Meeting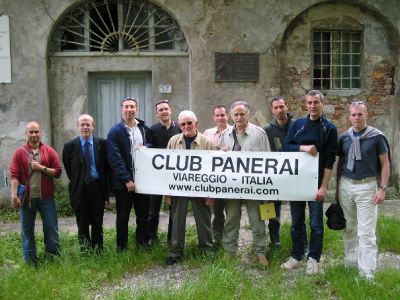 Emilio Bianchi in the centre, with the banner of the Club Panerai, held by Piero Lapiana on the left, by Umberto Panzeri in the centre and by Marco Mancini-Webmaster on the right, with some of the participants, just in front of the old house farm in Bocca di Serchio (Tuscany).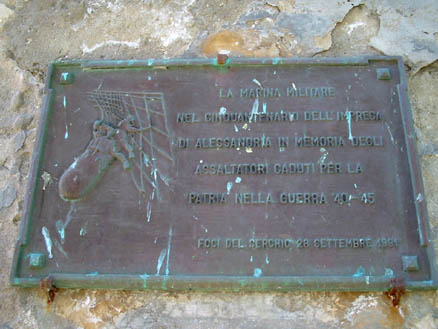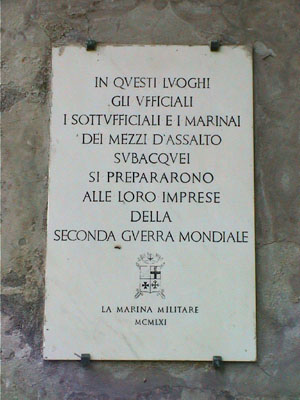 The two commemorative plates of the Italian Navy, the first is to remember the 50th anniversary of the actions of the italian -Mezzi d'Assalto-

On the number 128, june 2004, of the italian magazine -L'Orologio-, page 34, there is a little article just about the IV Meeting!
Press Review, Club Panerai

Click here below to see the six chapters:
- IV Meeting 2004 The Programme;
- La Spezia, Naval Museum, Exhibition. Dal Delfino allo Scirè;
- La Spezia, fri. 14 may, Visit to the Naval Museum;
- Bocca di Serchio, sat. 15 may, Visit to the Farm House;
- Lido di Camaiore, sat. 15 may, Panerai's Exhibition;
- Portofino, sun. 16 may, Visit to the Boutique Panerai.

The III International Artiglio Award, will be in Viareggio from thu. 2nd (59th Anniversary of the Birth of the Italian Republic) to sun. 5th june 2005, so the V Meeting of the Club Panerai will be sat. 4th june 2005, together with the Artiglio Award.

---
---