Thursday, we have dinner care of the hotel -I Pini-, managed by Claudio Salvini in Lido di Camaiore (Tuscany)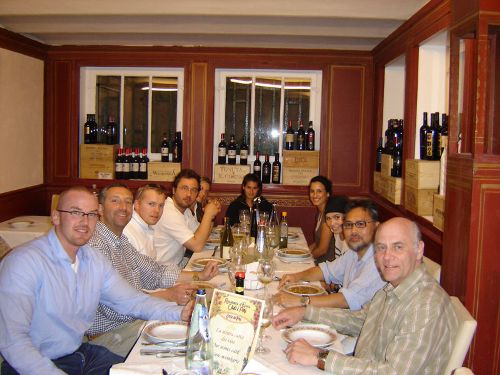 Friday morning, Volker-Diego-Graham and Eng, have visited Francesco Ferretti in it's shop in Montecatini Terme (Tuscany)
For Francesco, is an opportunity of business, like for Donald Duck...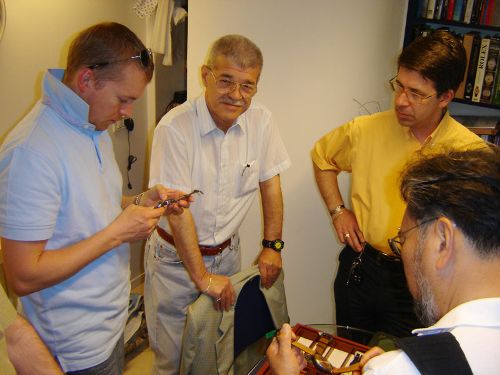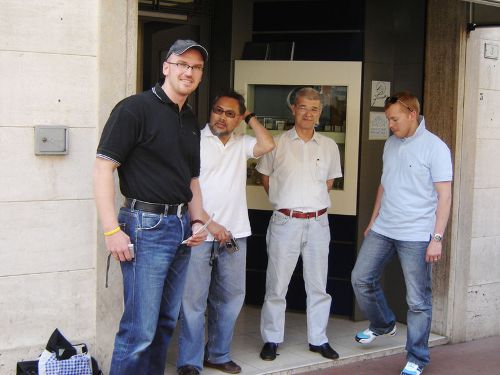 While in the afternoon, we have visited the Museo Tecnico Navale in La Spezia, located care of the Arsenale of the Italian Navy, but overall for giving to Omeris...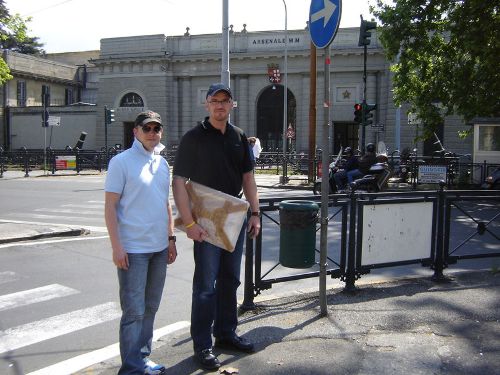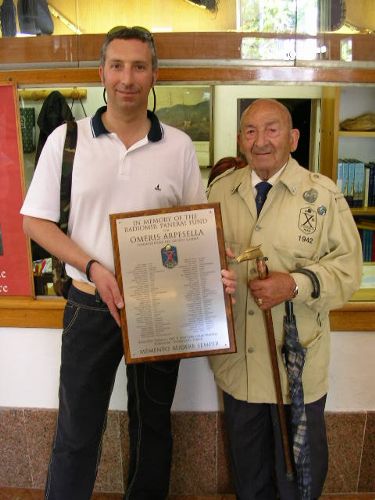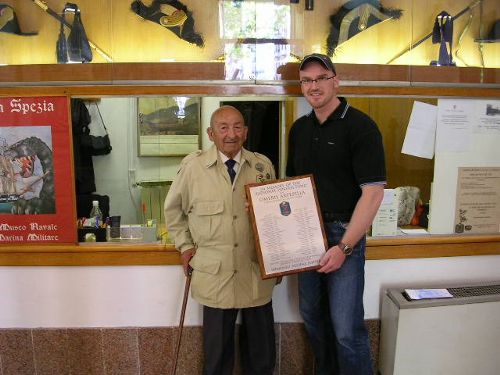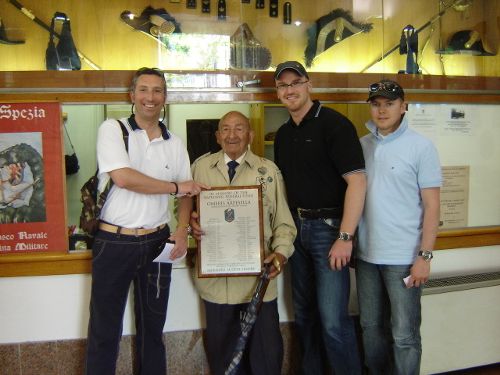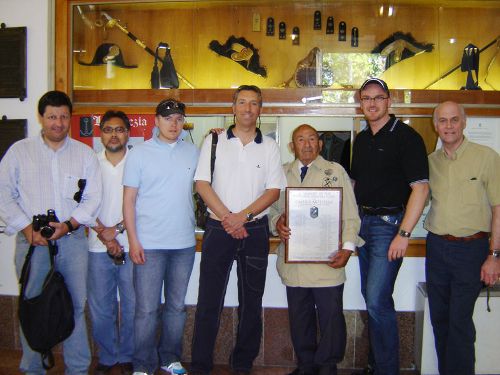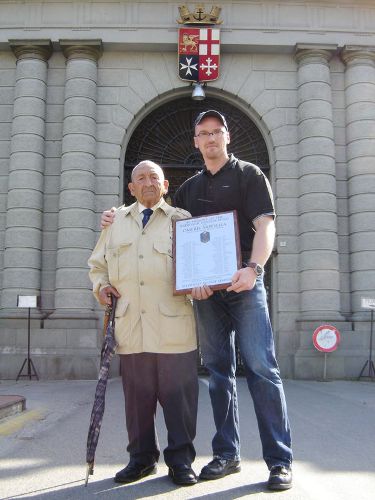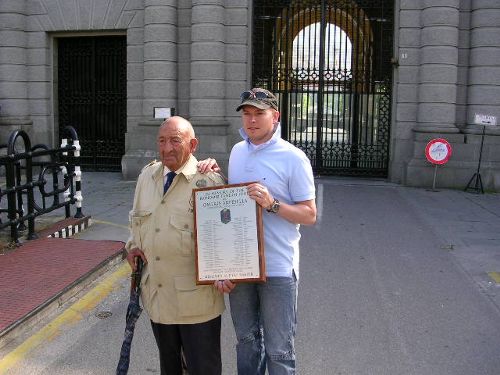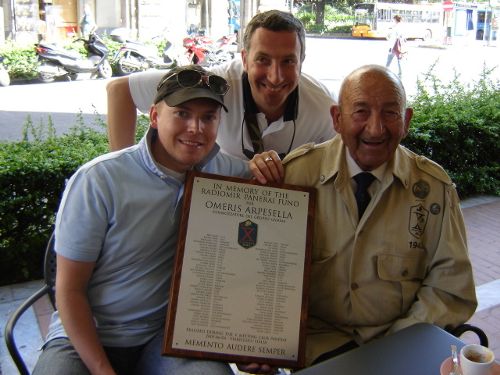 the special plate, with the 70 (+ 1, Claudio Salvini of the hotel -I Pini-) names of the participants, to the -Radiomir Panerai Fund for Omeris- of the last year according an idea of Diego, that has been made by the father of Volker Mission Omeris, part 1, even if, all the names, are not showed here...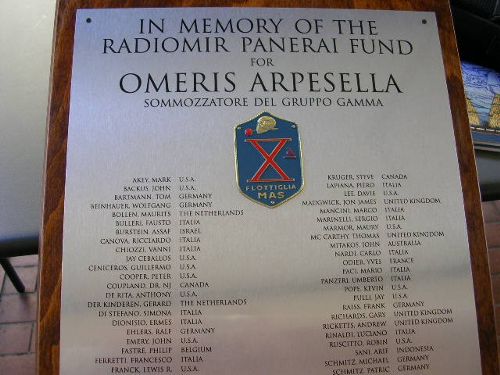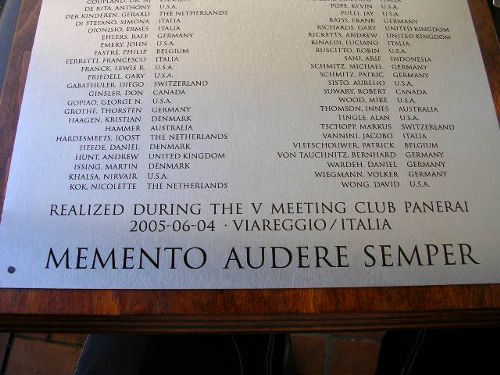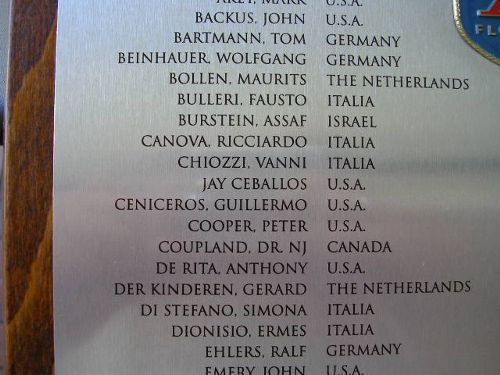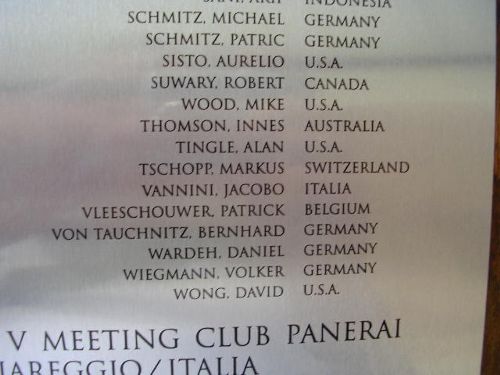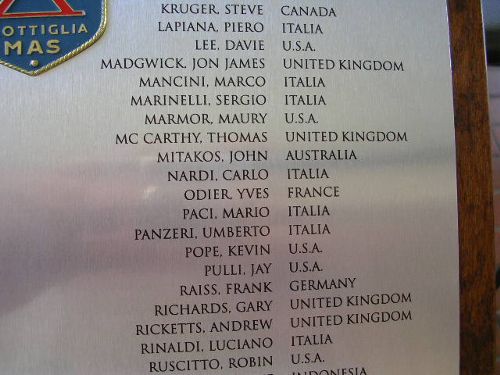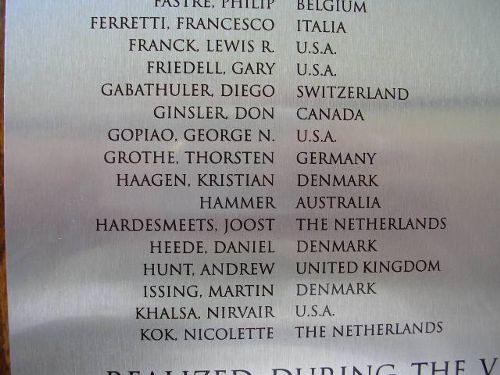 Diego with the Director of the Museo Tecnico Navale, the Italian Navy Vessel Captain, Camaiora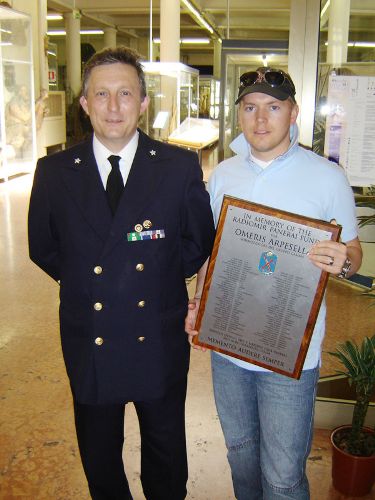 Next to the head of the Italian Gold Medal Teseo Tesei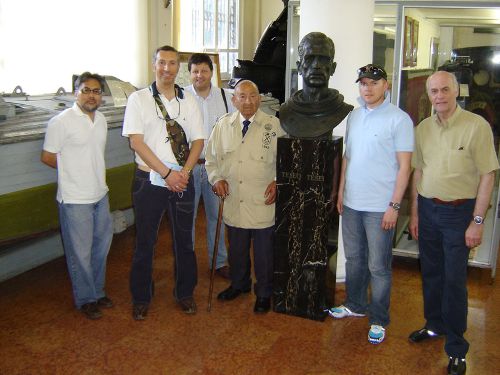 The little model of the section of the merchant ship Olterra (Gibraltar, 1941)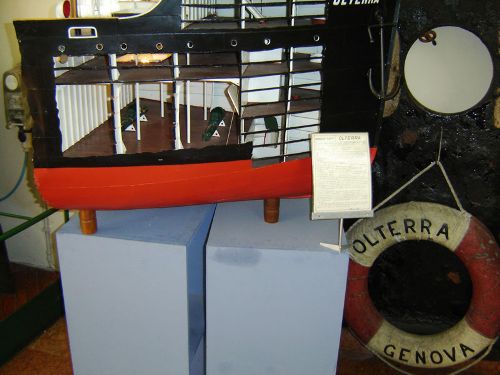 The Motoscafo Turismo Modificato-M.T.M./Esplosive Boat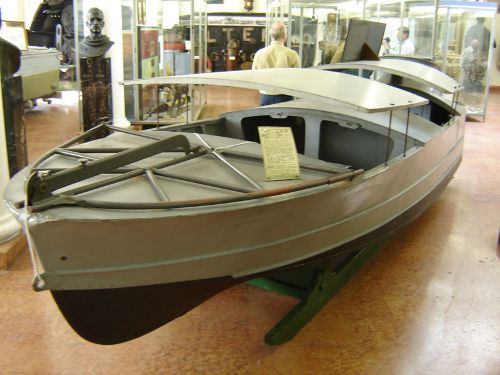 The Siluro a Lenta Corsa-S.L.C./Maiale-Pig (1940's) with the Torpedine Semovente/Mignatta-Leech (1918)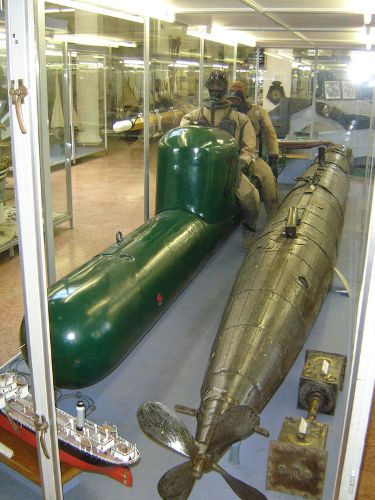 The Panerai Radiomir, ref. 3646, of the Italian Captain Ernesto Notari (1940's)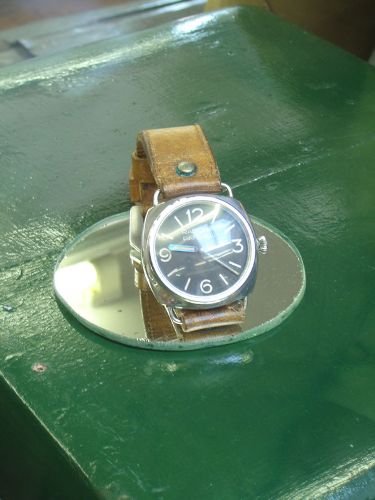 The article, published in the german monthly -Armband Uhren-, September 2006 at page 8, dedicated just to Omeris...
Click here (.pdf)

The Radiomir 8 Days Gmt 45mm, in platinum, pam 201, of Eng with the L. Marina Militare 44mm, in titanium, pam 36, of Volker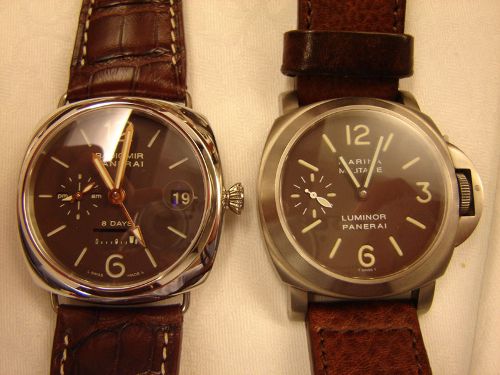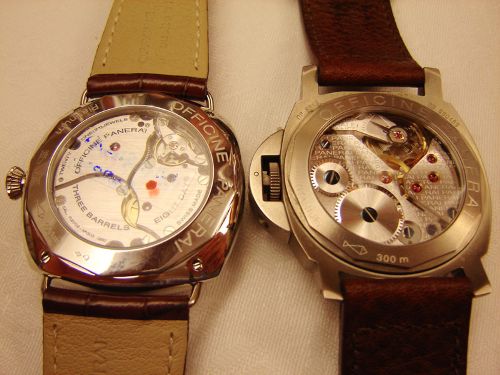 Before the dinner, at the Pizzeria -Conti- in Lido di Camaiore, a delicious pizza for Graham and Diego. Good appetite!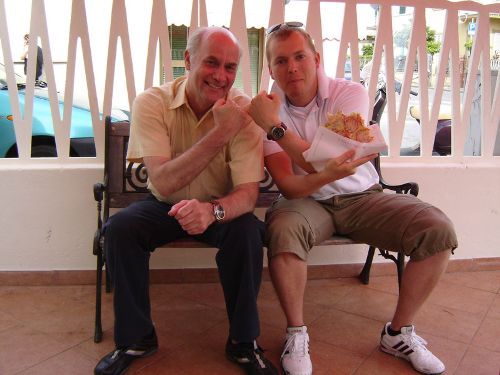 While for dinner, a wonderful fish wait for us at the Restaurant -Marechiaro- in Viareggio (Tuscany)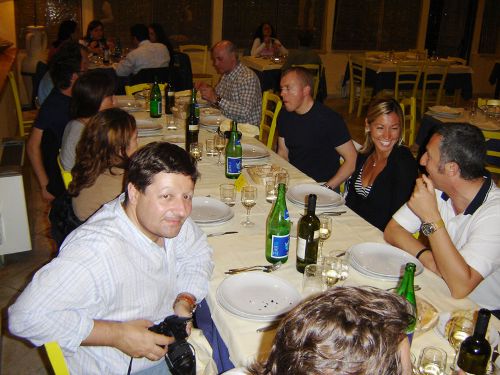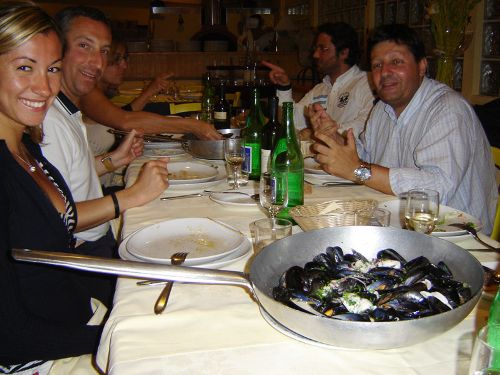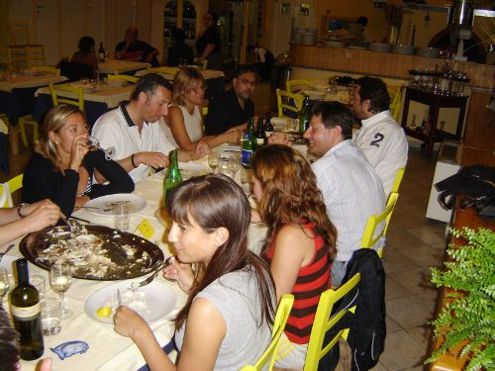 Continue...
Info
Com.Sub.In.
Index
---
---