See also (Programme) + (Photo-Reports) and (B. di Serchio) (Com.Sub.In.).
-------------------------------------
Saturday, 19th May 2007 (Hotel)
When we come-back, with the minibus, from the visit to the Com.Sub.In. and arrived at the hotel -I Pini- in Lido di Camaiore (near Lucca), in the past residence of the famous tuscan painter Galileo Chini (1873-1956), we find a very nice surpise! The Fiat -508 Balilla-, registered the 1-30-1936, belonged to the PANERAI's family and now, but from only few days, property of the italian collector L. Rinaldi. The car, still working, it's of a blue colour navy (of course...) and has an engine of 640 cmc and (...) 12 HP. There are also the documents and the keys with the old logo of the Firm PANERAI, only the plate is not of that time, because has been renewed after the war.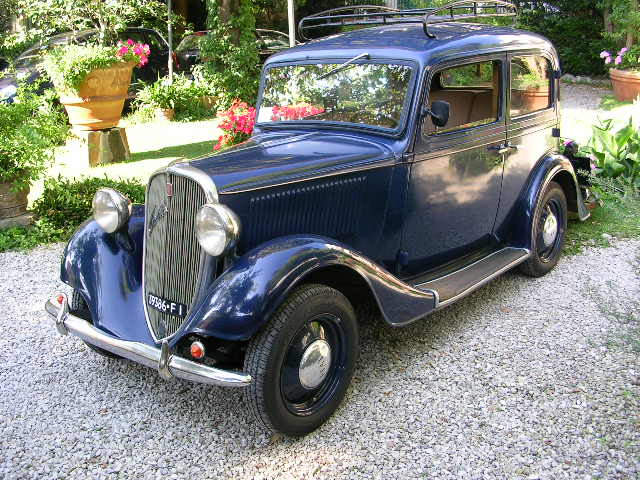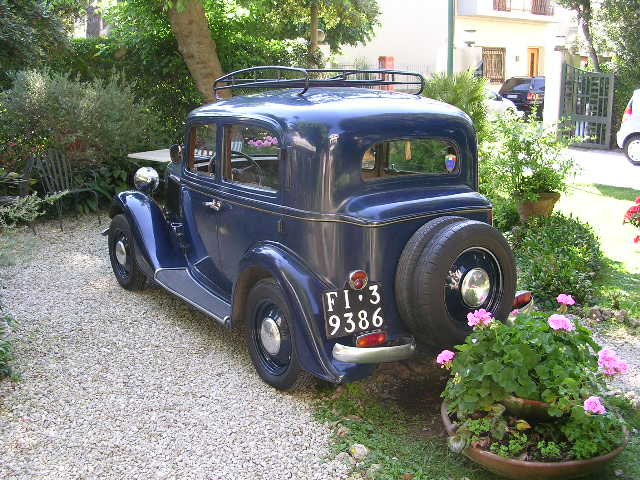 The funny turning lights...
.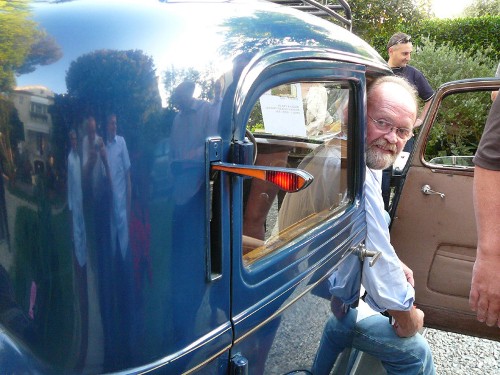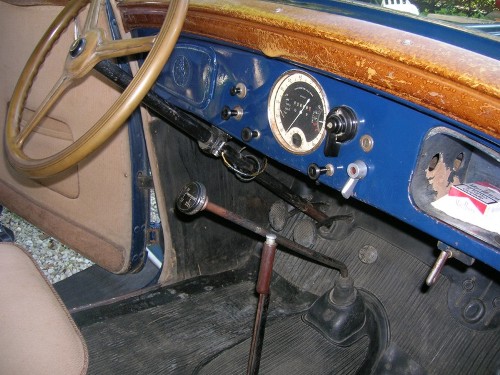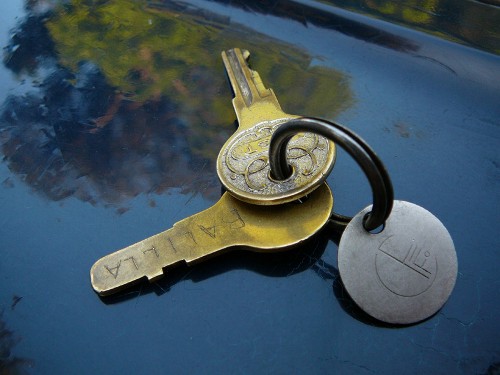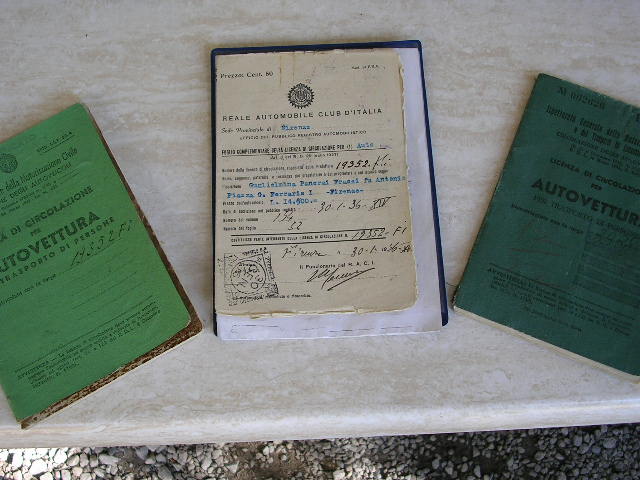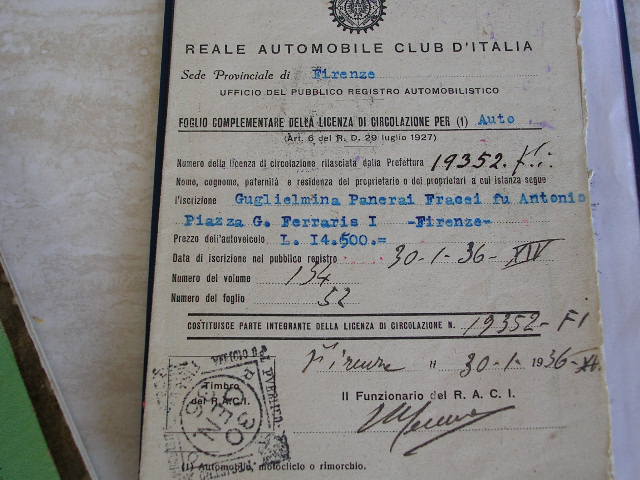 From the left: C. Salvini, manager of the hotel -I Pini- with R. Ehlers-D, G. Denton-GB and C. Watkins-USA.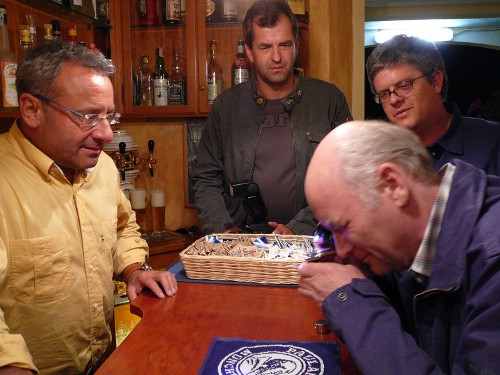 During the week, ever in the hotel.
1970's holder with compasses and depth-gauge PANERAI.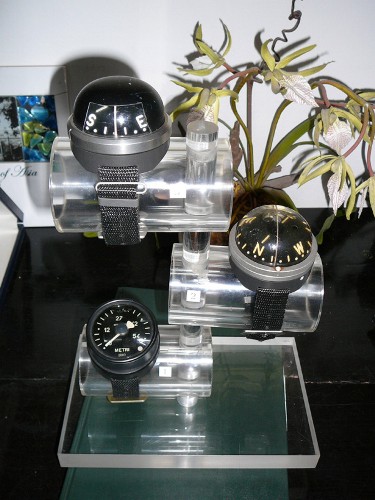 The vintage dial and plate PANERAI of the 1950's and 1980's.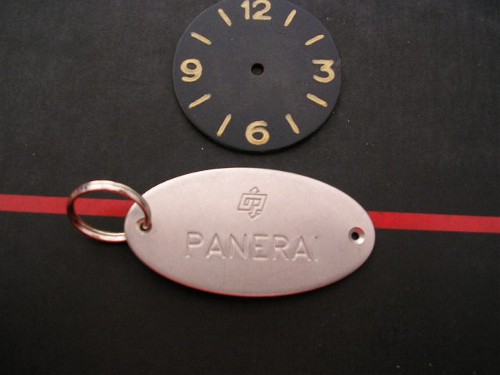 The Luminor, ref. 6152-1, of M. Gigantesco, with the case-back engraved, see the cert. no. 909. This watch is on sale, for info write to marco@gigantesco.it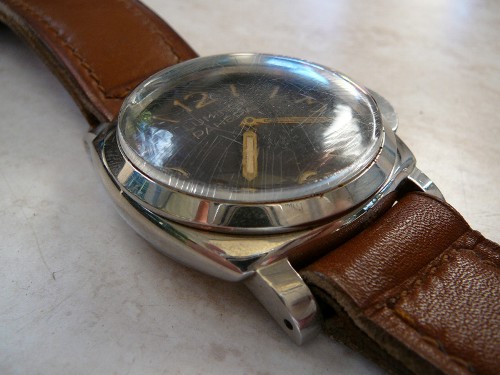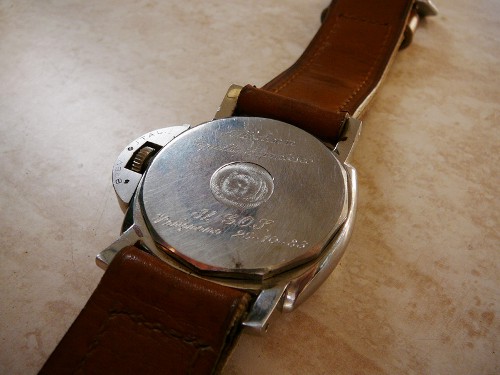 12 PANERAI's historic watches, that... are under the attack of V. Wiegmann-D.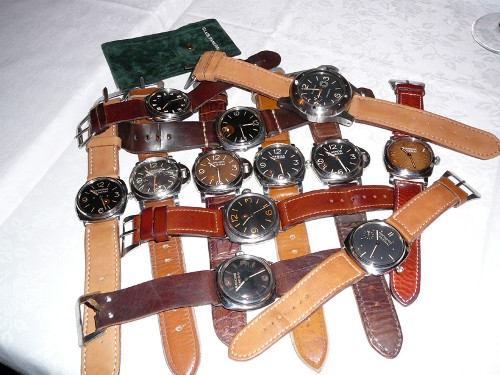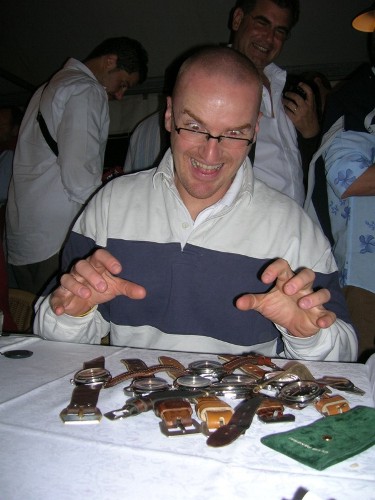 Alls at dinner (we were in 50), with wines offered from the tuscan cellar, Azienda Agricola -Bruni- of Fonteblanda (near Grosseto).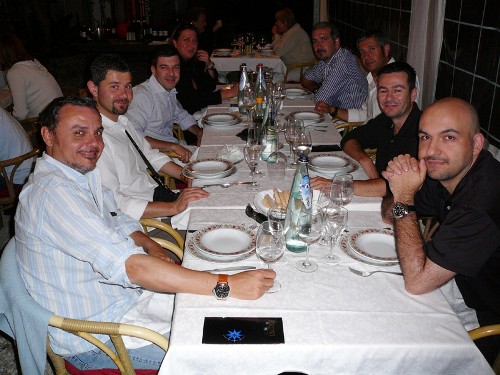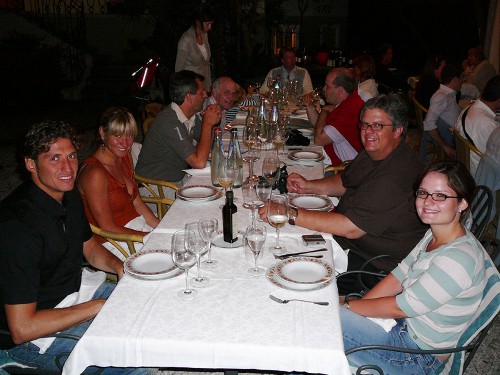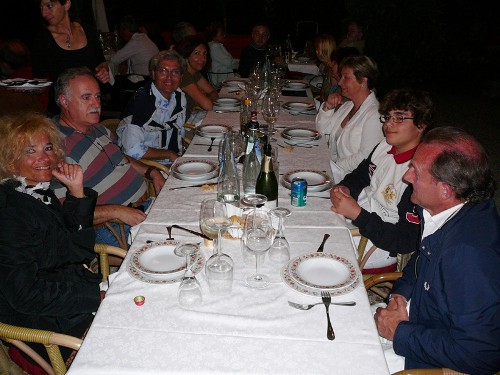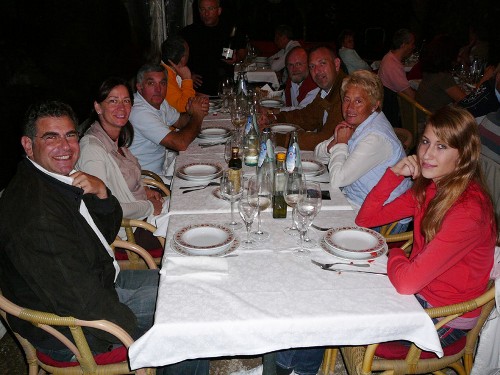 -----------------------------------------
Sunday, 20th May 2007 (E. Bianchi)
After the agreements with his wife, with V. Wiegmann-D and C. Watkins-USA, go to visit the italian gold medal (M.O.V.M). E. Bianchi (1912), the last survivor of the 1941's secret mission in Alexandria of Egypt with the S.L.C. -maiali-, whom, now, lives in the closer Torre del Lago Puccini (near Lucca), where lives the famous musician Giacomo Puccini!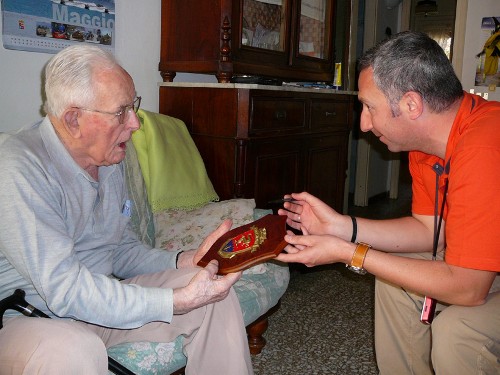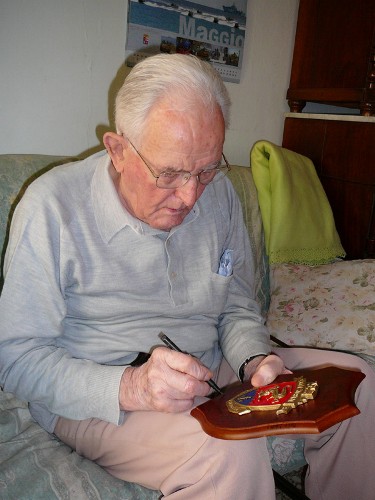 After having illustrated the reason of our visit (upon), V. Wiegmann-D (below) show us the crest of the Com.Sub.In., signed also by the same E. Bianchi and dedicated to Hammer-Australia.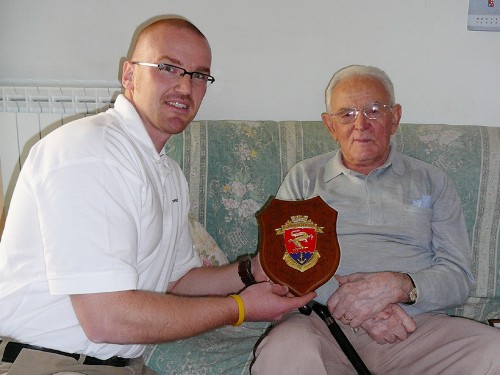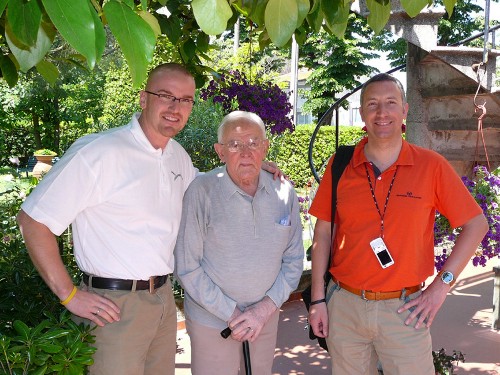 But before picking up V. Wiegmann-D to the airport in Pisa, we have eated a very nice pizza -Margherita- made from, according me, the best pizzeria in Viareggio; the pizzeria -Rizieri-, located in front of the Viareggio's Town Hall.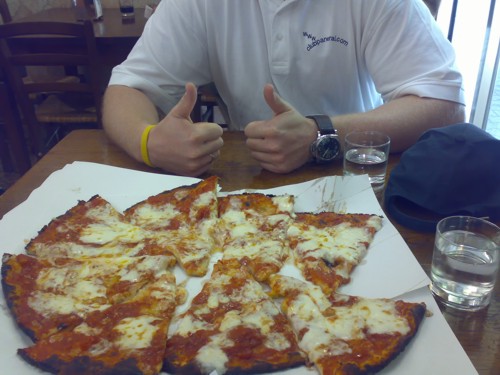 The next Meeting Club Panerai, the VIII, will be sat. 17th May 2008.