The photos of the event and of the five gifts reserved to the guests of the XI Meeting 2011:
- The Leather Key-Holder, realized by M. Scelfo,
sm.promotions@cheapnet.it
with the written -Club Panerai- engraved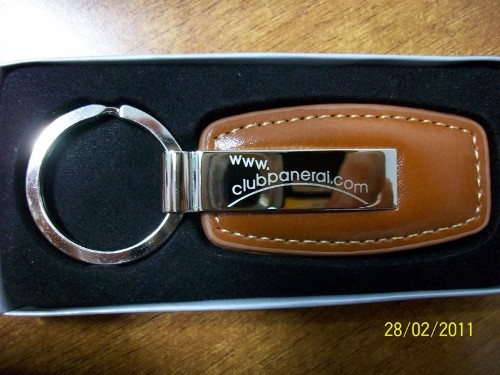 - The Leather Strap, realized by F. Ciampi (Cuoierie Meccaniche Brelli in Castelfiorentino (Florence),
info@cuoieriemeccanichebrelli.it
and the ardillon buckle with the written -Club Panerai- engraved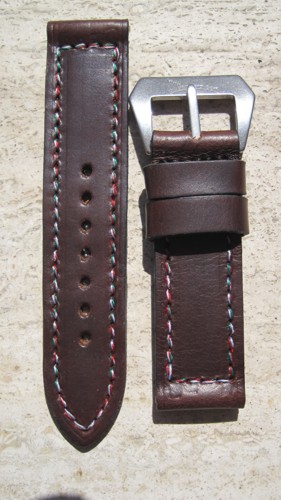 - The Poscard of the XI Meeting, in .pdf, realized by M. Paci

- The Catalog of the new 2011 Collection and the Polo of the Panerai Trophy, -Classic Yachts Challenge-, kindly sent us from Officine Panerai's HQ in Milan, just for the same guests.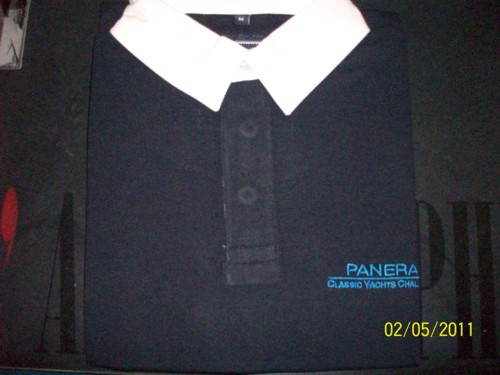 Finally, the beautiful -Pyramid- Panerai, shown in the new shop of F. Ferretti, in Montecatini Terme-Italy.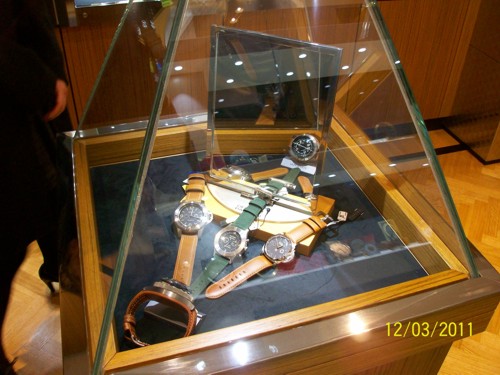 ---
The visit at the Workshop -Cuoierie Meccaniche Brelli- of Fabrizio Ciampi, in Castelfiorentino (Florence-I), where, in the 1990's, has been realized the straps for the Officine Panerai. Some photos have been made by Maurizio -Duffy- Ricci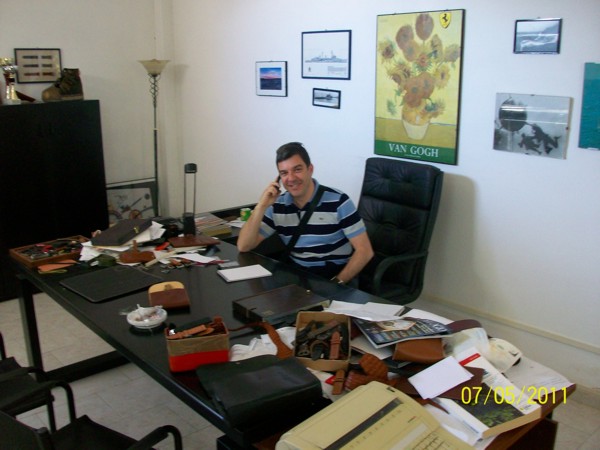 Vanni, in the office of Fabrizio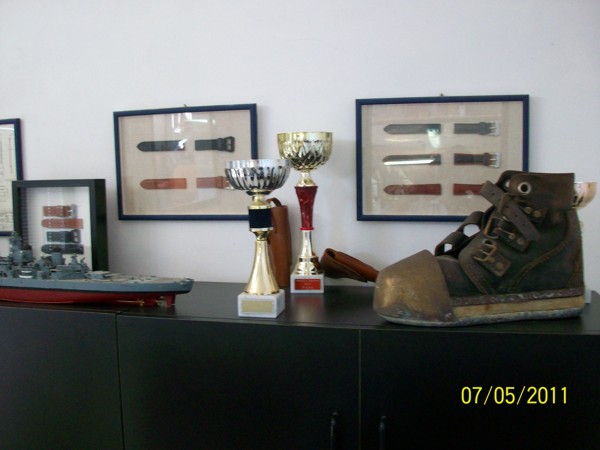 Some of its Panerai -Pre/Vendome- straps... with the special shoe of helmet-diver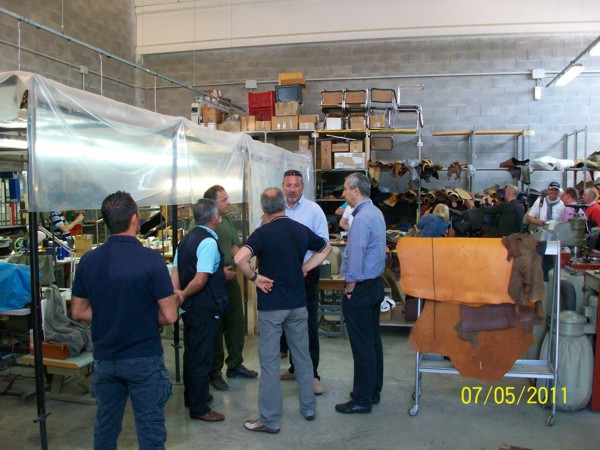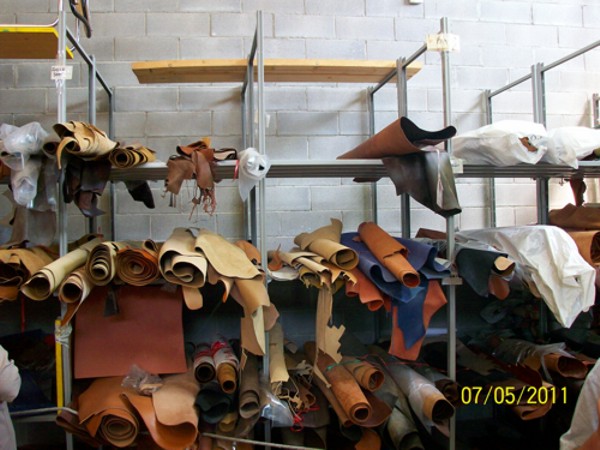 Inside his workshop
For lunch, we have been invited to his historic farm-house in Montaione (Florence)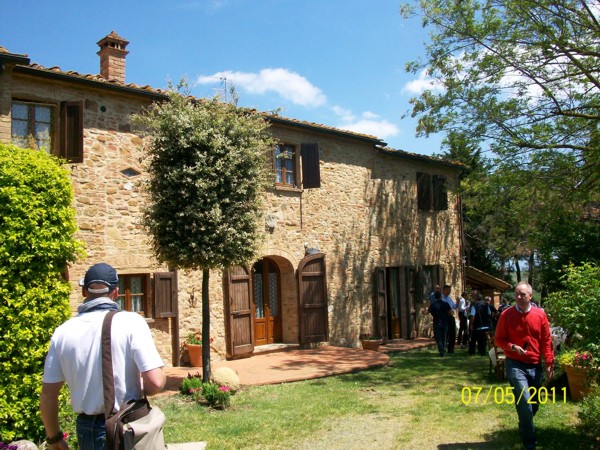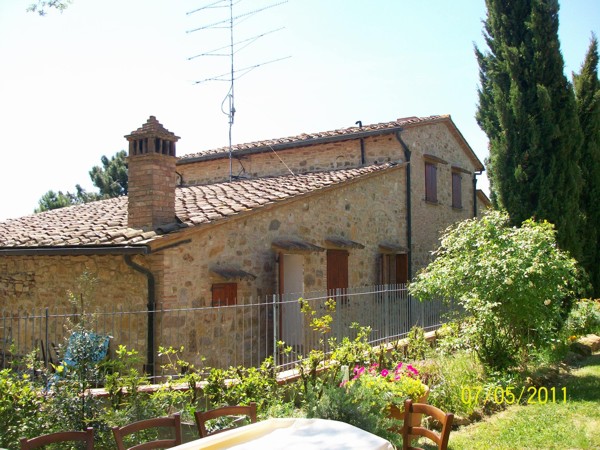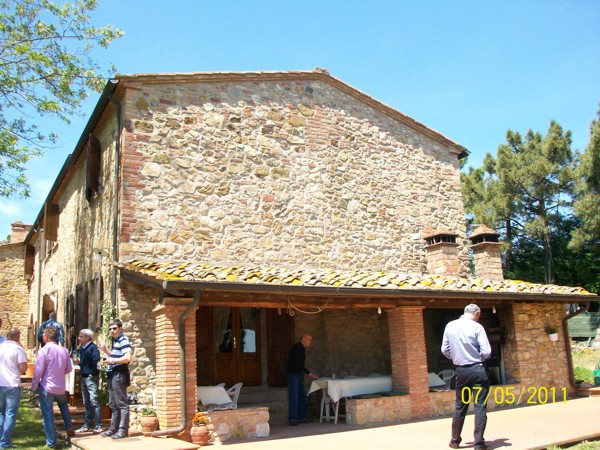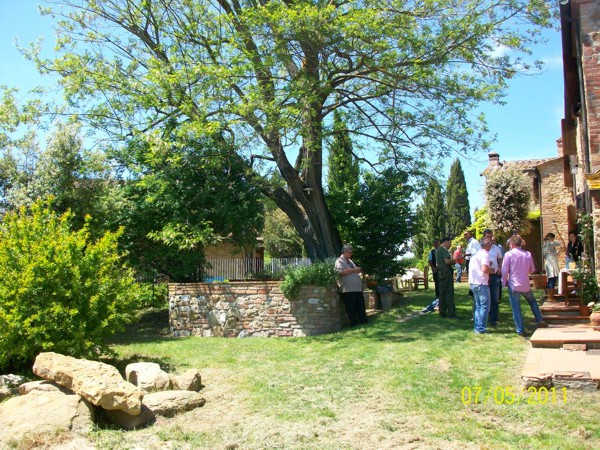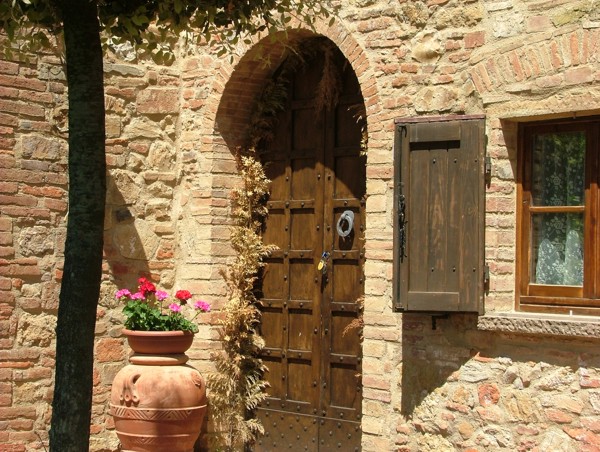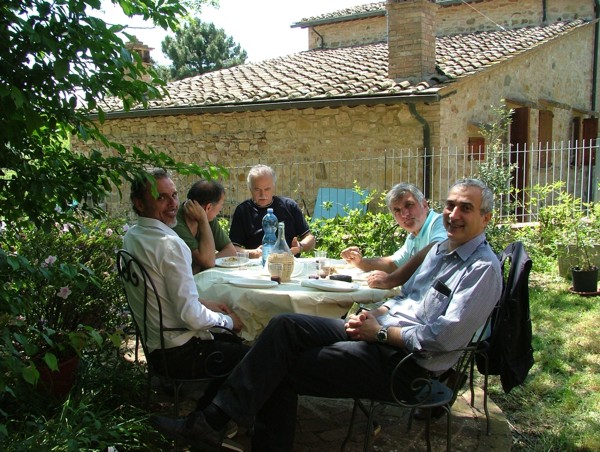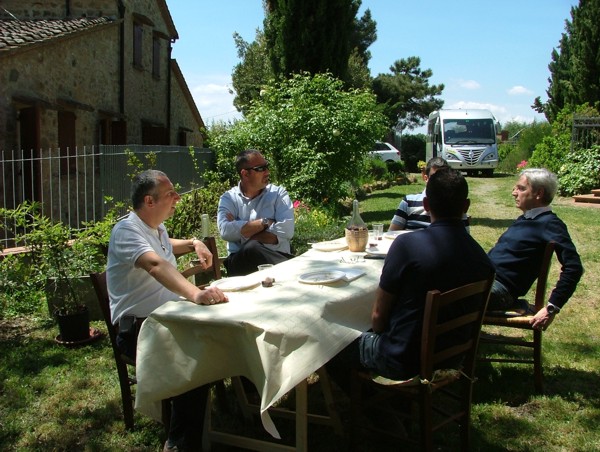 The italian group -is working- at the tables...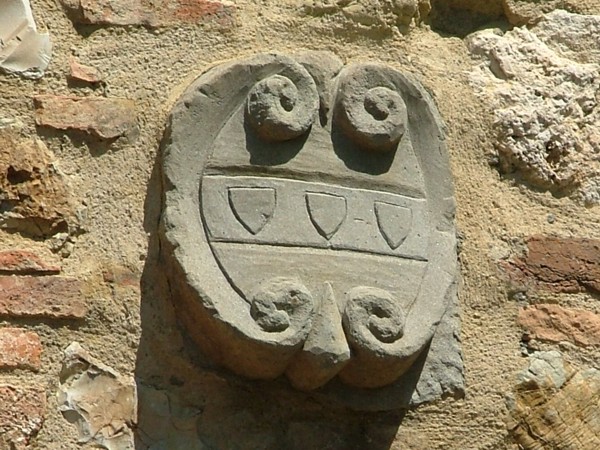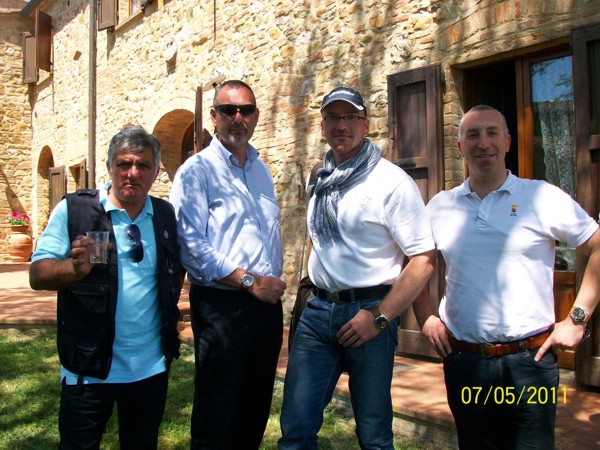 Plinio, Mirko, Volker and Piero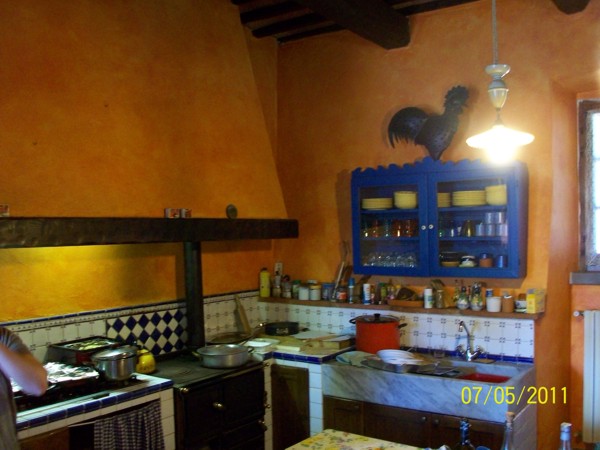 The kitchen of his farm-house with the -Gallo Nero- (Black Cock), the historic symbol of the Chianti's Area and, below, both Fabrizio with his family and the commemorative Plate given to him by the Club Panerai for this visit and both the whole group.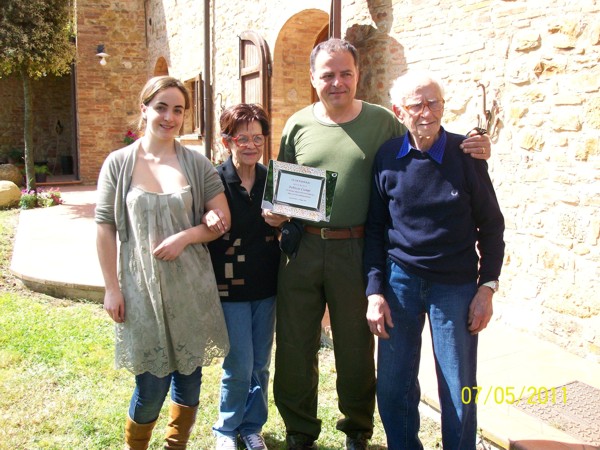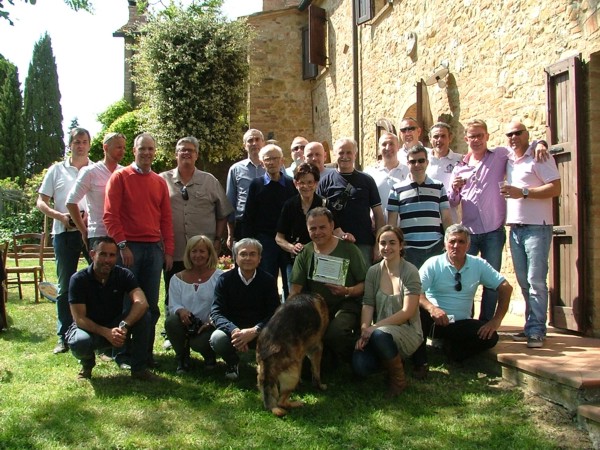 Other Photo-Reports:
Thursday 5th May 2011 (by V. Wiegmann-D)
Friday 6th May 2011 (by V. Wiegamnn-D)
Saturday 7th May 2011, Parts I and II (by V. Wiegmann-D)
Vintage Panerai (R. Ehlers and V. Wiegmann-D)
---