The Club PANERAI send his best birthday greetings to Torre del Lago Puccini, Tuscany (Italy): Emilio Bianchi turns 100 years (!) on Monday, October 22nd 2012. He is the last living member of the nicknamed "Fabulous Six" S.L.C. Commandos, also named -Maiali- (i. e. Pigs), who took part at the mission "G.A. 3″ in the night among the December,18th and 19th 1941. For being co-pilot of Luigi Durand De La Penne's S.L.C. 221 against the Battle Ship of the Royal Navy "H.M.S. Valiant" in the harbour of Alexandria Egypt, Emilio Bianchi was awarded with the italian gold medal for gallantry at war (M.O.V.M.). For the Club PANERAI, at the IV Meeting 2004, just Emilio Bianchi has been our -Chief- during the visit to Bocca di Serchio (Pisa). See also the article published on the site of the Italian Navy and the article, published by Volker Wiegmann-D, on Vintage Panerai.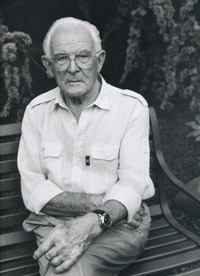 Both the City of Sondalo where he is born and both the City of Viareggio where he resides (Report Ceremony Viareggio), have organized a ceremony for this special birthday!
The 15th Aug. 2015 E. Bianchi, at 102 years old, has passed away. Good-Bye Emilio!
---