TM
The Club Panerai, from May, 1st 2000 the first unofficial site dedicated to the watches Panerai in the world, in collaboration with the FHH -Fondation Haute Horlogerie- of Geneva-CH, has organized this year, not only for his members, the second level FHH Course of Haute Horlogerie -Chrono Class- about the history and the technical of the chrono watches, together with the marketing and the strategies of the big players of the sector. The Course (in italian) has been held for the whole day of Sat. 13 October 2018 with, at the end, eventually for the people who doesn't have the -Watch Essentials- FHH Certification, the one hour on-line test with the same FHH in Geneva and, passed with success it, we obtain the Qualification of -Haute Horlogerie Expert- HH Certification released from FHH and world-wide accepted.
Location of the Course: Restaurant -Piazza del Vino-, Via della Torretta 18/R, Florence-I.
Note: The cost of the Course, except food-accomodation and transfers, is euro 400.00 per person for the 7 participants (P. Lapiana-Club PANERAI, M. Paci, M. V. Del Grosso, U. Panzeri, S. Rinaldi, L. Lombardi and L. Canepa). For taking part to this Course is not necessary has attended also the previous Course -Watch Essentials- organized ever from Club Panerai Sat. 14 and Sun. 15 October 2017.
Info: Piero LAPIANA-Club PANERAI, info@clubpanerai.com.
Teacher: Prof. Ugo PANCANI, from 1994 consultant of the Richemont Group and one of the 19 teachers FHH qualified in the world for this Course.
The Article of the Course, published by L. Canepa on the italian on-line magazine The Ducker
Location of the Course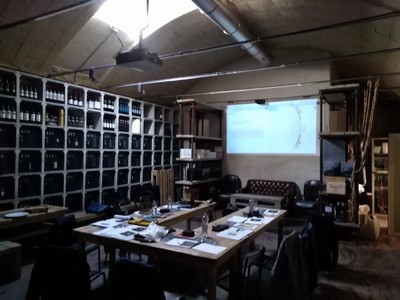 During the Course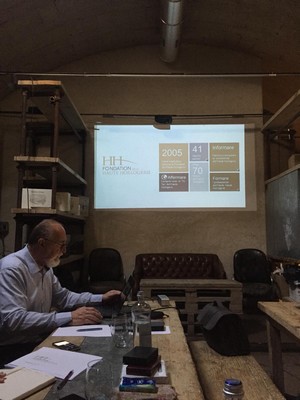 Documents of the Course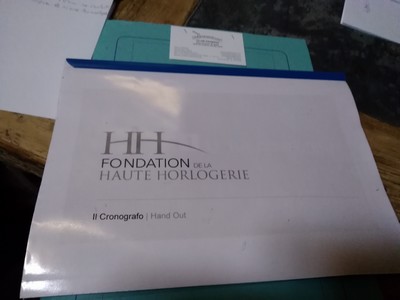 Usb Key, mod. Radiomir, supplied from Panerai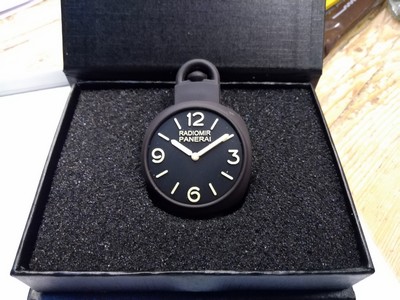 With the Teacher of the Course Ugo Pancani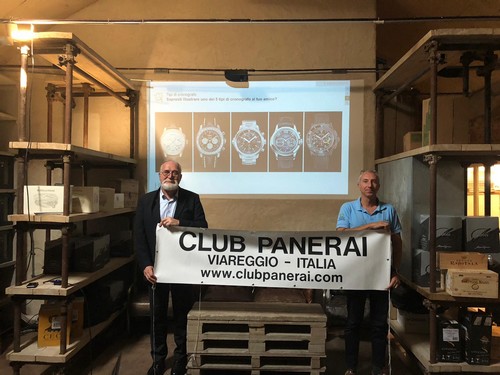 The Participants of the Course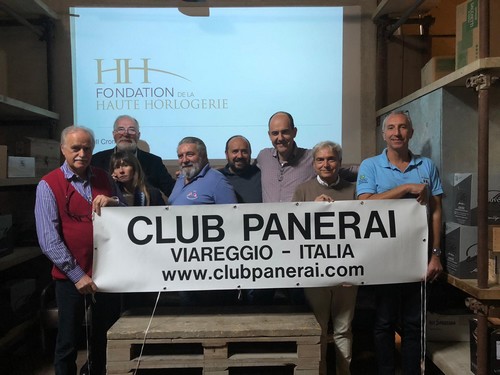 The Certificate Fhh -Chrono Class-, with the L. Marina, Pam 001-A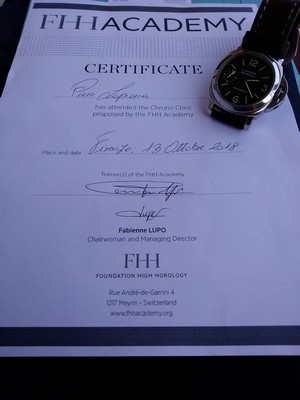 Club Panerai thanks M. Vionnet-Fhh, G. Varriale and C. M. Ceppi-Panerai
for their availability