Per informazioni sulla Barca a Vela Eilean, sui Trofei Panerai Classic Yachts Challenge e Transat Classique, sugli Orologi in vendita, sulle 138 Boutique (Abu Dhabi, Al Khobar, Aspen, Bal Harbour, Bangkok, Basilea, Beijing (3), Beirut, Beverly Hills, Changsha, Changzhou, Chengdu, Chicago, Chongqing, Città di Messico, Costa Mesa, Dallas, Doha, Dubai (2), Dublino, Firenze, Fukuoka (2), Ginevra, Guangzhou (2), Hangzhou, Hiroshima, Hohhot, Hong Kong (6), Houston, Hyogo, Hyundai, Incheon, Interlaken, Istambul, Jeddah, Jiangyin, Johannesburg, King of Prussia, Kobe, Kuala Lumpur, Kuwait City, La Jolla, Las Vegas, Lisbona, Londra (2), Lucerna, Macao (3), Madrid (2), Malta, Manama, Manila, Melbourne, Miami, Milano, Monaco, Monaco di Baviera, Monterrey, Mosca (2), Mumbai, Muscat, Nagoya, Nanjing, Nantong, Naples, New Delhi, New York (2), Osaka (3), Palm Beach, Parigi (3), Porto, Porto Rico, Riyadh (2), Roma, Saint Moritz, San Francisco, San Paolo, Santa Clara, Santorini, Scottsdale, Seoul (6), Shanghai (6), Shenyang, Shenzhen, Shinsegae, Sidney, Singapore (2), Siviglia, Stoccolma, Suwon, Taichung, Taipei (2), Taiyuan, Taiwan, Tianjin, Tokyo (2), Toronto, Vancouver, Venezia, Xiamen, Xi'An, Washington, Zhengzhou e Zurigo) e sui circa 300 Rivenditori Autorizzati nel mondo (dei quali 25 in Italia), si prega di rivolgersi a:

Info:

Elenco delle Special Editions -Boutiques Panerai-

Elenco dei Rivenditori Autorizzati Panerai nel mondo

Elenco delle Boutique Panerai nel mondo

La Manifattura Panerai di Neuchatel-CH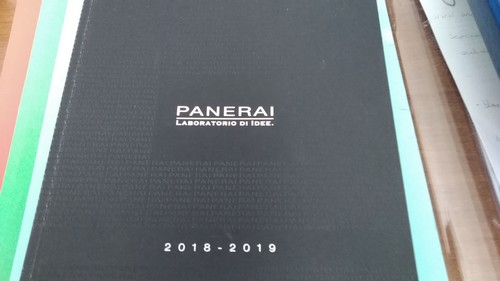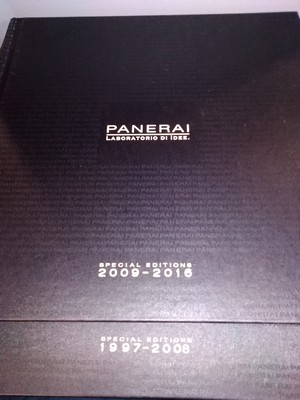 Brochure Radiomir 1940 (.pdf)
Fatturato e Produzione Apr. 2021 - Mar. 2022 (Stima Banca Vontobel-CH):
Fatturato di circa 445 milioni di Franchi Svizzeri con 72.000 orologi prodotti ed un prezzo medio al dettaglio, Iva esclusa, di 9.025 Franchi Svizzeri.
OFFICINE PANERAI - RICHEMONT ITALIA
Marketing & Comunicazione
(Casella Postale 17030) Viale Monza, 259 - 20126 Milano
Tel. 02363138 - Fax 023631297
Tel. 800-011355 Numero Verde (Solo per l'Italia)
Sito Ufficiale: www.panerai.com
E-Mail: officinepanerai@panerai.com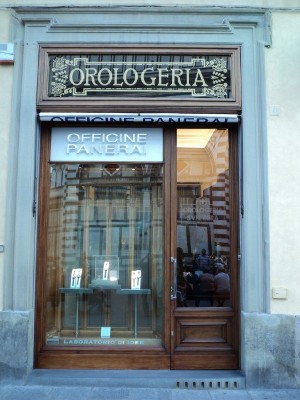 Boutique -Storica- Firenze / -Historic- Boutique Florence-I


For information about the Sailing Boat Eilean, the Awards Panerai Classic Yachts Challenge and Transat Classique, the Watches on sale, the 138 Boutiques (Abu Dhabi, Al Khobar, Aspen, Bal Harbour, Bangkok, Basel, Beijing (3), Beirut, Beverly Hills, Changsha, Changzhou, Chengdu, Chicago, Chongqing, Costa Mesa, Dallas, Doha, Dubai (2), Dublin, Florence, Fukuoka (2), Geneva, Guangzhou (2), Hangzhou, Hiroshima, Hohhot, Hong Kong (6), Houston, Hyogo, Hyundai, Incheon, Interlaken, Istambul, Jeddah, Jiangyin, Johannesburg, King of Prussia, Kobe, Kuala Lumpur, Kuwait City, La Jolla, Las Vegas, Lisbona, London (2), Lucerne, Macau (3), Madrid (2), Malta, Manama, Manila, Melbourne, Mexico City, Miami, Milan, Monaco, Monterrey, Munich, Moscow (2), Mumbai, Muscat, Nagoya, Nanjing, Nantong, Naples, New Delhi, New York (2), Osaka (3), Palm Beach, Paris (3), Porto, Puerto Rico, Riyadh (2), Rome, Saint Moritz, San Francisco, Santa Clara, Santorini, Sao Paulo, Scottsdale, Seoul (6), Shanghai (6), Shenyang, Shenzhen, Shinsegae, Sidney, Singapore (2), Seville, Stockholm, Suwon, Taichung, Taipei (2), Taiyuan, Taiwan, Tianjin, Tokyo (2), Toronto, Vancouver, Venice, Xiamen, Xi'An, Washington Zhengzhou and Zurich) and to the about 300 Authorised Dealers (whom 25 in Italy) in the world, please address to:
Info:
List of the Special Editions -Boutiques Panerai-
List of the Authorised Dealers Panerai in the world
List of the Boutiques Panerai in the world
The Manufacture Panerai in Neuchatel-CH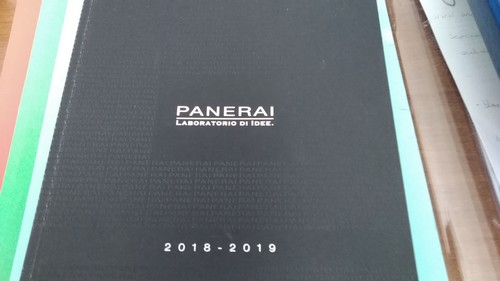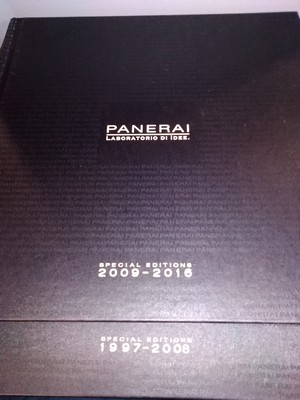 Brochure Radiomir 1940 (.pdf)
Volume Sales and Production Apr. 2021 - Mar. 2022 (Estimate Vontobel Bank-CH)
Volume Sales of about CHF 445 millions of with 72,000 watches produced and an average retail price of CHF 9,025.
---
---